GAF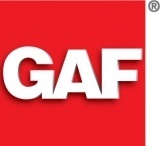 Dan Shepler Roofing features and installs quality roofing materials supplied by GAF Materials Corporation.
GAF is North America's largest manufacturer of residential and commercial roofing products. Approaching $3 billion in annual sales.
Here's Why GAF Is Your Best & Safest Choice
Professional installers have long preferred the rugged, dependable performance that only a GAF roof can offer, and have made our Advanced Protection™ shingles the #1 brand in North America.
Rated #1 in shingle quality by contractors and home builders. A 2009 Hanley-Wood study.
First to pass ASTM D3161 Class F (110MPH) and ASTM D7158 Class H (150MPH) wind ratings on every manufactured shingle per UL public listing.
First to produce an energy-efficient asphalt shingle available in rich colors, called the Cool Color Series, which is now called Timberline® Cool Series.
Inventors of the Timberline® Advanced Protection™ shingle, the #1-selling shingle in North America.
Freedom™ TPO self-adhering roofing systems chosen product of the year by Commercial Building Products magazine.
Fireshield® brand roof restoration system named "Best Product" by the editors of Buildings magazine.
Named #1 in innovation for shingles by home builders. A Home Improvement Executive study, October 2009.
Winner of the Builder's Choice award.
Premium Designer Shingles have twice received the Architects Choice For Excellence award.