Skylight Installation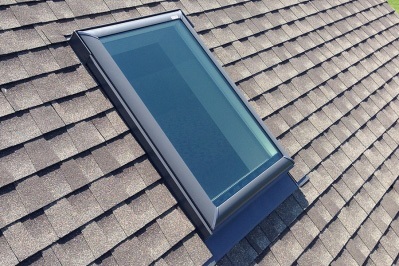 Nothing can add to the beauty of your living space quite like natural lighting, and the installation of a Skylight will bring light to the dark spots in your home. It will also allow you to enjoy the breeze at the touch of a button. If you have been waiting for the perfect time to call about having a skylight installed, wait no longer. The experts at Dan Shepler Roofing are here to discuss your needs today.
The benefits of installing a skylight are many and some of the most common benefits include:
Creating a healthier environment
No one wants to smell last night's dinner. Nor do you want to breathe chemicals released by synthetic materials, such as carpet, paint, wall coverings and upholstered furniture that make up modern homes. With a skylight to bring in fresh outdoor air, any of the rooms in your home can breathe, helping you and your family breathe easier too.
Skylights help reduce dependence on air conditioning.
When you have skylights that can open installed in your home, instead of turning on the air conditioner, you can use them to draw cool, fresh air inside. Skylights use the chimney effect when opened in conjunction with windows on a lower level of the home, causing hot air to naturally rise and be pulled out of the skylights, while cool, fresh air is pulled in through your lower level windows.
Skylights provide daylight and a view without sacrificing privacy.
With homes built close together, the windows in bathrooms and bedrooms often spend their days with draperies or shades pulled shut. With skylights you can have the light you need without fearing prying eyes and enjoy the beauty of natural light.
Skylights with blinds give you the ultimate in light control.
Modern skylights come with blinds or shades that allow homeowners to diffuse or block the light during certain times of the day. State of the art skylights like VELUX skylights come with a programmable touch-screen remote control that allows homeowners to schedule times for the blinds or shades to close and open.
The benefits don't end there. Please contact Dan Shepler Roofing at 352.751.1471 or use our online form to a request an appointment to see how we can assist in installing your next skylight.