Residential Roofing
For extraordinary, professional service for all your residential roofing needs, turn to the experts at Dan Shepler Roofing. Our licensed, insured and professionally trained roofers specialize in the installation, service and maintenance of all types of roofing including tile, concrete, metal and shingle.
Dan Shepler Roofing has been serving the Lake, Sumter & Marion County area for many years and has grown to be one of the most well respected and trusted roofing companies around.
We have delivered outstanding customer service, value with our products and workmanship, and warranties that are above and beyond the industry standard. These qualities have driven more homeowners to choose Dan Shepler Roofing year after year, over any other roofing company.
It starts with your first phone call to Dan Shepler Roofing. You won't get an answering machine like many of our competitors. You'll get a real live person ready to direct your call and meet your needs.
Dan Shepler Roofing has everything you need in a roofer:
Our estimates are courteous and free and we will work around your schedule. We pride ourselves on keeping our word...So if we schedule your estimate at noon, we'll be there at noon!
Our estimators are trained to listen to what your needs are, and your needs always come first! We will investigate your roof project individually and figure out what the best options are for you. No obligation, no hassle, no pressure. You decide when you are ready to hire us.
Our estimators carry colors, styles, and samples with them to help you make a good choice with any of our roof systems that we offer.
We accept all major credit cards and offer financing options that includes several different programs to fit your needs. Your estimator will be happy to discuss this with you.
The roof of your home is quite possibly your home's most important part. Your roofing company should be reputable, trustworthy and knowledgeable.
Please contact 352.751.1471 or use our online form to a request an appointment to see how Dan Shepler Roofing can help you with all of your residential roofing needs!
Common Roofing Types Found in Florida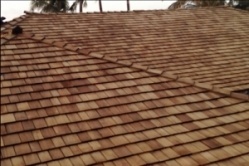 Wooden
Wood shingles (also know as Shakes), are wooden shingles typically made from cedar. Wooden shingles provide a more rustic, earthy appearance to a building than other types of roofing materials. They are installed on your roof using nails. Wooden shingles are not as common as years ago, but when properly maintained, cedar shingles can provide years of roofing service. Alternatively, there are also roofing manufacturers that offer products made from composite materials that resemble cedar shakes, but without the costs associated with the maintenance of real wood.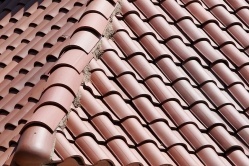 Concrete Tile
Tile roofs are a popular choice of roof covering in Florida. Roof tile are made up of concrete or clay, and comes in many shapes, sizes, and a wide range of colors. The installation process for tile varies, from using a concrete mixture for adhesion, to nails and screws, and the use of a foam adhesive. There is a cost difference associated with the different installation methods, as is their ability to resist wind.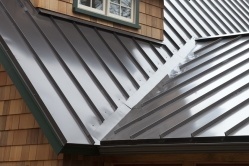 Metal
Metal roofing is seeing a huge growth recently. Primarily seen in commercial applications, metal roof manufacturers have developed different systems to accommodate different architectural appearances for homeowners. Metal "Panel" systems have a "Flat" panel style appearance, similar to what is often termed the "Key West" style, while some recent products provide either a "Tile" look, or a dimensional look with textured surfaces that look similar in design to a concrete or clay tile.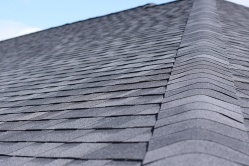 Shingle
The asphalt shingle roof system for many of us is what we grew up with and is the most common shingle type. The asphalt shingle is comprised of shingle strips that get overlapped and nailed to the roof deck. There are many types on the market today, allowing the homeowner a vast number of choices in color, design, and thickness. The material composition has improved over the past several years, increasing the shingles ability to resist fungus growth, and more importantly; provide greater wind resistance.