Roof Cleaning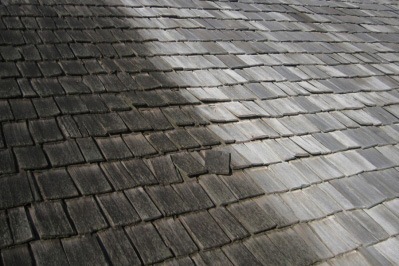 In the beginning, you most likely invested several hundred or even a few thousand on the roof of your home or commercial property. Consequently, you probably counted on getting many years of enjoyment out of the money you have invested in your roof.
However, just like all major purchases, without routine maintenance and cleaning, your roof covering will not stay in top condition. Once most homeowners discover that their roof is beginning to fade, their initial thought is that they are going to have to spend lots of money again for a new roof. Fortunately, that is not the case.
The benefits of routine Roof Cleaning include:
Curb Appeal - Both new and old buildings can be attractive, but a dirty roof degrades both. Whether it is true or not, a dirty roof gives the impression that the entire building is in poor condition. A corroded roof is not much of a magnet for drawing in shoppers, and it heavily detracts from the curb appeal of your home or business.
Increasing Your Property Value - It is difficult to place a price on a dirty or algae ridden roof. Appraisers rate buildings by the value of its components. A dirty roof may not be a physical problem, but the appraisal will reflect the stained roof to be less valuable than a clean one would be.
Increasing Your Roof's Lifespan - Many roofing materials break down faster when not kept clean. A 30-year fiberglass roof can lose 30% of its useful life when not cleaned as needed. The cost of cleaning a roof can, in many cases, pay for itself by extending the life of the roofing materials.
HOA Complaint - Depending on where you live, there may be covenants that require you to clean your roof. This is often true with commercial as well as residential properties.
It's important to protect the investment of a roof as with all of the areas of your home.