Roof Maintenance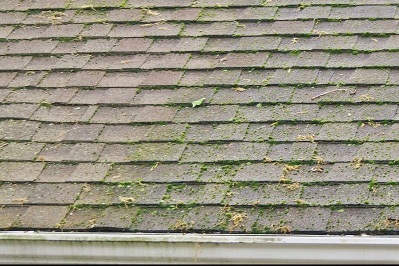 Ever changing weather can lead to wear and tear on your roofing, making roof maintenance a necessity. At Dan Shepler Roofing, we understand the importance of proper roof maintenance. Roof maintenance is as important as the routine maintenance you perform for your car. If you change the oil often, your engine lasts longer. The same is true for your roofing. Dan Shepler Roofing can help you with some of the most common areas of neglect:
Coatings. Coatings are specifically useful for flat black roofs and metal roofing. Black or mill finish metal roofing absorbs more harmful UV rays, causing it to dry up and crack faster, especially in summer months. This heat absorption could also be costing you more in your utility bills throughout the hotter months.
A good reflective coating can help sustain the life of your roof for many years and help cut down on electricity costs. Because it is environmentally friendly, you also can get tax credits for up to $1500 off the material costs. Metal roofing coatings can also prevent rust.
Cleaning. Cleaning is an important aspect in maintaining your roof. Removing mold / algae from your roof will make it last much longer. Metal roofing is particularly susceptible to mold and algae damage, as the build up of moisture can cause rusting in certain areas.
Mold build up can deter from your roof's reflective quality, causing higher energy costs for you.
Gutter system maintenance. Although your gutters may not be the first thing you think of when you think of roof maintenance, they are a crucial part of properly caring for your roof. They are critical to the overall maintenance of your entire structure.
Gutters often clog with debris, causing water to back up and possibly find its way under your roofing material (particularly in wood sub fascia roofing). At Dan Shepler Roofing we understand the importance of having a professional roofing contractor inspect and clean your gutters frequently. We also offer a variety of gutter and gutter guard options if you need a system replacement installed.
Penetration maintenance. Penetrations like exhaust vents and skylights may need to be re-sealed every 5-10 years. There are a variety of factors that will determine how frequently your roof needs this maintenance (location, slope, etc). Let Dan Shepler Roofing inspect your roof and provide you with a detailed, written plan to get the most life possible from your existing roof.
Please contact Dan Shepler Roofing at 352.751.1471 or use our online form to a request an appointment to see how our experts can help you with roof maintenance.